Digital Marketing
Website Development
We create modern, custom-designed, user-friendly websites for doctors and medical organisations that give you a unique identity and competitive edge in the marketplace.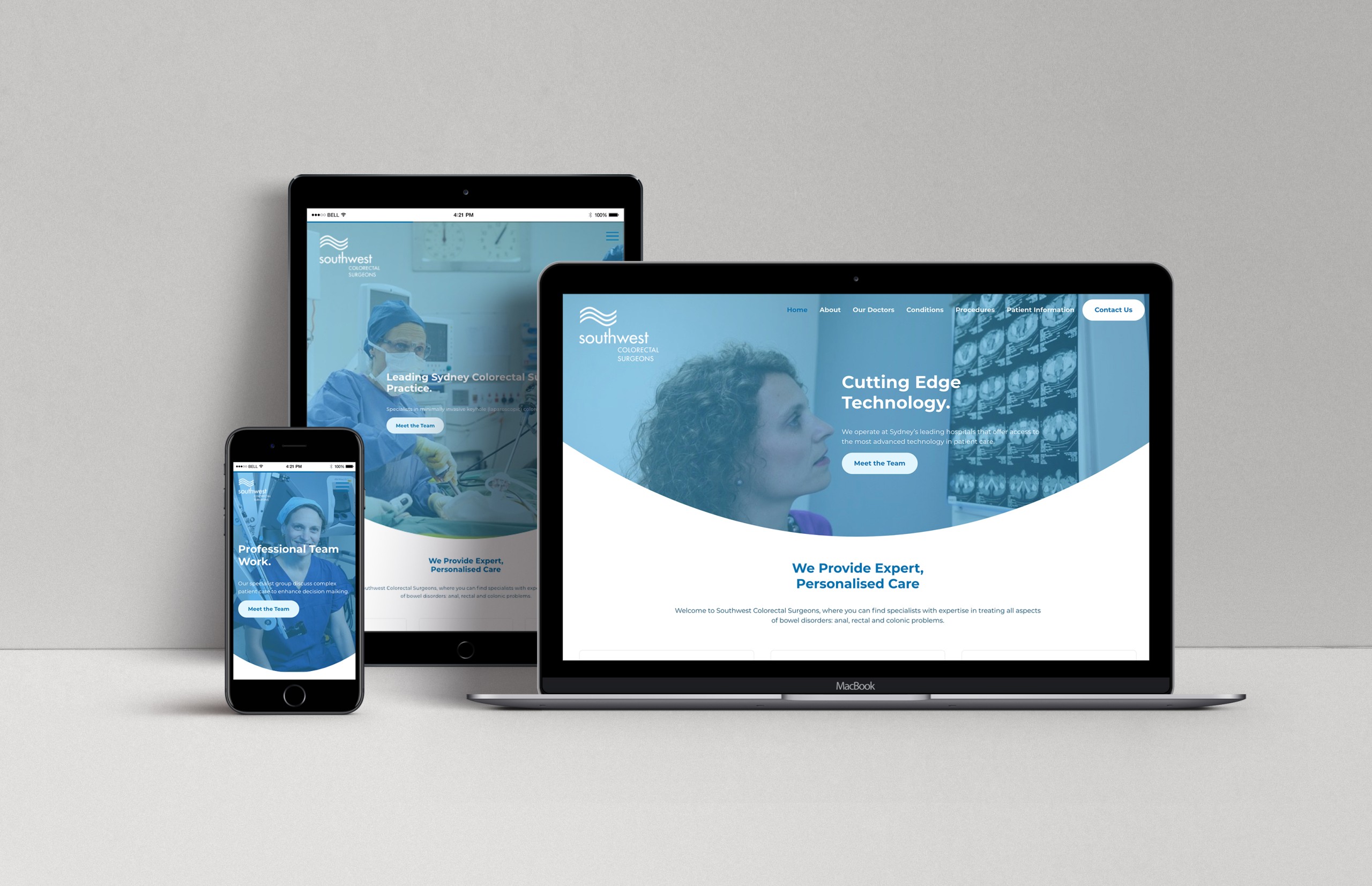 Leaders in responsive web design for doctors and the medical sector.
We've helped more than 100+ Australian doctors and medical organisations with their websites. We have learned a lot in the process.
We offer the skills and experience to take your website from being an 'idea', to a fully-deployed, attractive website that represents you online.
We pride ourselves on developing unique, modern-looking websites for clients that adopt design principles that are responsive (work across all devices) and load very fast to avoid frustrated visitors.
We build our websites on WordPress, which is the most popular website platform on the entire internet due to its simplicity for ongoing management and editing content.
WordPress Website Design
WordPress (WP) is the most popular CMS in the world and powers over 42.5% of all websites on the internet (2021). WP enjoys over 65.2% of the CMS marketshare (2021), which is more than all other system combined (ie: Drupal, Joomla, etc).
From its humble beginnings to today, WP developed a reputation for simple self-management and reliable security. It's the most routinely updated CMS platform on the internet, with developers rapidly responding to bugs and security flaws.
Custom Development
We build our website from scratch, after extensive design consultation with our clients. This takes more time to complete, but ensures our clients leave with a unique looking website that separates them from their peers.
Many medical and doctor websites, often unbeknownst to the client, utilise the same tired repeat-use off-the-shelf template that has been used exhaustively across many competitor websites, and just re-constituted with the new client's details. We do not do this.
Responsive Design
All websites we develop are built utilising responsive-design principles, ensuring compatibility across all devices – no matter what screen size or model. This is critical in the modern-age and reason-enough to update an old website that doesn't work on mobile devices.
SEO is Front-&-Centre
Best-practice SEO involves significant on-site technical design and development. Such as meta-titles and meta-descriptions, rapid speed hosting, SSL secure certification, minified CSS and HTML bloat removal. We design our websites with SEO at the core of our thinking.
Rapid Speed Hosting
We host our clients' websites on Australia-based, rapid speed solid-state-drive, VPN servers. This means your website loads incredibly fast, which Google gives your SEO points for having as it means the website loads faster on 3G and 4G mobile devices.
SSL Secure Certification
SSL encription comes standard with all of our clients that engage us for website hosting. Google gives you SEO points for SSL secure certification (ie: the green 'Secure' HTTPS indication in website's address bar).
View our range of custom-designed, boutique websites we have developed for Australian clients. Please note, not all projects enjoyed the same size budget from the client, so do expect some variability.
Let's Get Started
Ready to invest in your marketing and start seeing more patients?