MEDICAL & DOCTOR
Website Development
We create modern, custom-designed, user-friendly websites for doctors and medical organisations that give you a unique identity and competitive edge in the marketplace.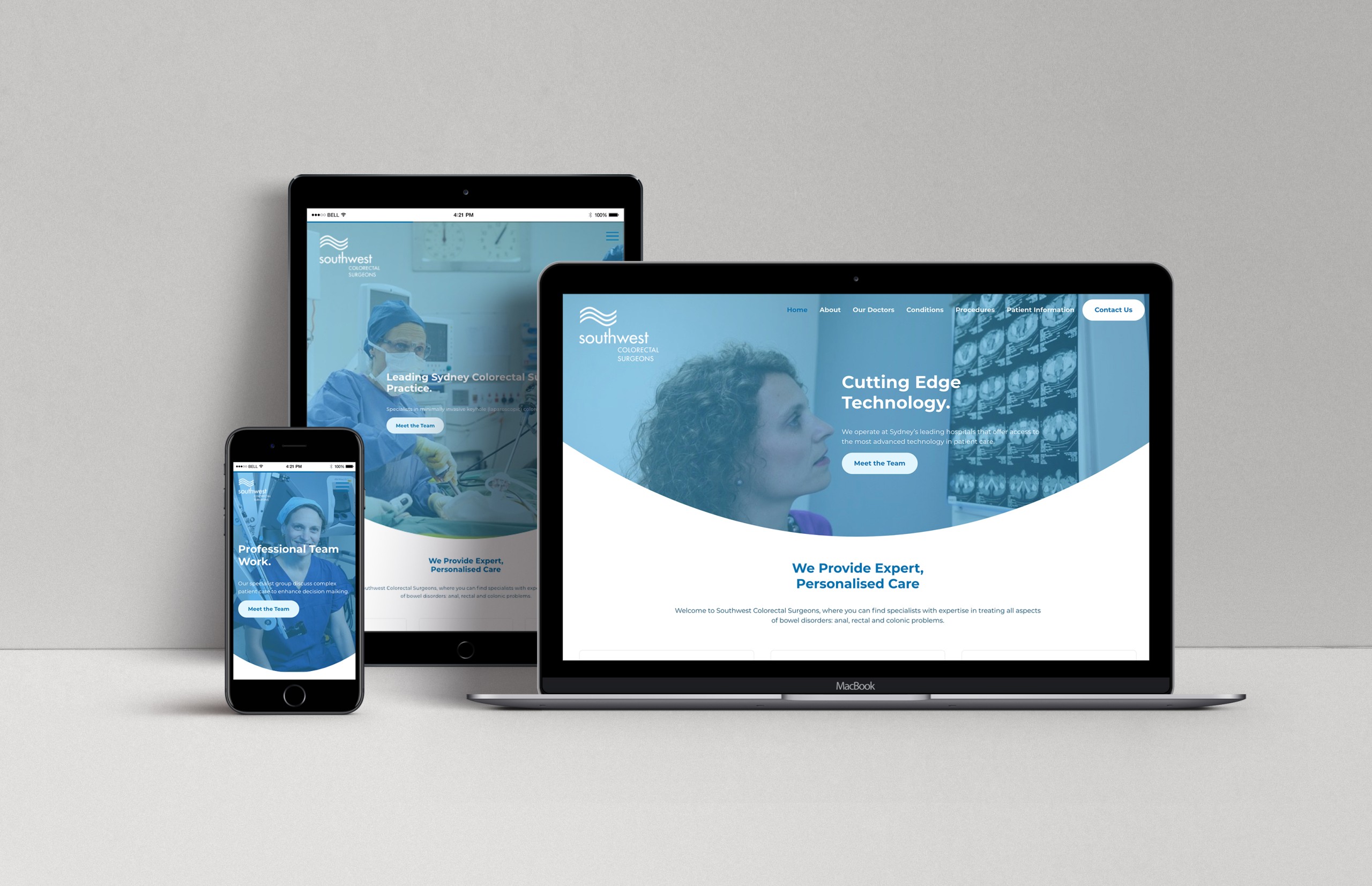 Proven leaders in web design and development for doctors and the medical sector.
More than 100+ Australian doctors and medical organisations have trusted us to deliver their new website or digital marketing project. Why? Because medical marketing is a highly specialised area of marketing that requires significant industry experience, understandably rendering generic marketing agencies clueless (despite what they say).
Our team have held full-time employee marketing positions at the highest level leading numerous Australian corporate general practices, private hospitals (and all specialists within), aged-care companies and well-known research organisations for more than 10+ years prior to forming this agency 5+ years ago, gaining invaluable industry experience and know-how that we implement into our client websites.
Our experience in medical marketing, and website design and development is unrivalled. We can take your 'idea' and translate this into a business strategy and website that is sophisticated, engaging and convincing. You will be properly represented online, which is critical.
We pride ourselves on delivering custom-designed, modern, clean websites that adopt design principles that are responsive (work across all devices) and load rapidly (Australian-based servers) to avoid frustrated visitors.
Read our reviews from well-known Australia doctors and feel free to contact us to discuss your website idea today!
WordPress Website Design
WordPress (WP) is the most popular CMS in the world and enjoys over 65+% of the CMS marketshare (2022), which is more than all other CMSs combined! (ie: Shopify, Joomla, Squarespace, Wix, Drupal, etc).
Custom Design & Development
We send you design samples prior to building, for your feedback and approval. We offer truly custom-designed websites, which takes more time, but ensures you establish a point of difference to your colleagues – many of whom all have similar looking websites.
All Medical Content Included
We write and develop all medical content relevant to your vocation, your bio for your About Me page, and all informational content across the website. All content will be sent to you prior to publishing for approval.
Responsive Design
All websites we develop utilise responsive-design principles, ensuring compatibility across all devices (computer, laptop, mobile device, tablet, etc). This is critical in the modern-age where mobile now dominates user traffic.
SEO at the Forefront
Best-practice SEO involves sitemap design, on-page HTML, meta-title and meta-description development, SSL (HTTPS) certificate, rapid-speed hosting, CSS technical implementation. Our websites are built to meet all Google SEO best-practice standards, relevant to your business needs. 
Website Hosting & Management
 We host our client websites on Australian-based (per capital city), rapid speed servers. Hosting speed confers a modest SEO benefit but the main benefit is load speeds for patients. We also securely manage all the website post-completion, including updates and security patches.
SSL (HTTPS) 'Secure' Certification
SSL encryption comes standard with all website we host. Google gives you a modest SEO benefit for SSL secure certification (ie: the green 'Secure' HTTPS indication in website's address bar).
Unrivalled Industry Experience
We have 15+ years industry experience and have created 100+ medical and doctor websites. We are the true industry leaders with staff that have bona fide industry experience at the highest levels.
View our range of custom-designed, boutique websites we have developed for Australian clients. Please note, not all projects enjoyed the same size budget from the client, so do expect some variability.
Let's Get Started
Ready to invest in your marketing and start seeing more patients?