Digital Marketing
Search Engine Optimisation (SEO)
SEO involves adhering to a range of best-practice web-development and content creation principles that assist Google's search engine algorithm to identify your website as a leader (high index ranking) for a given search phrase. Modern SEO involves a combination of on-site and off-site optimisation.
How Google Search Works
This short video from Google neatly explains how the Google search algorithm works, which is at the core of SEO.
What is SEO?
Google is notoriously impartial when it comes to ordering their organic search results.
To be #1 or even on the first page for a given search phrase (eg: "knee surgeon melbourne", "dermatologist sydney", "dentist brisbane", etc) you must convince Google that your website is most likely to satisfy the web-surfer's enquiry that is performing the search.
Google looks at a range of on-site technical and content factors, as well as off-site reputational factors when determining this.
The umbrella term for this area of internet marketing is known as SEO and involves the ongoing management of everything in the graph.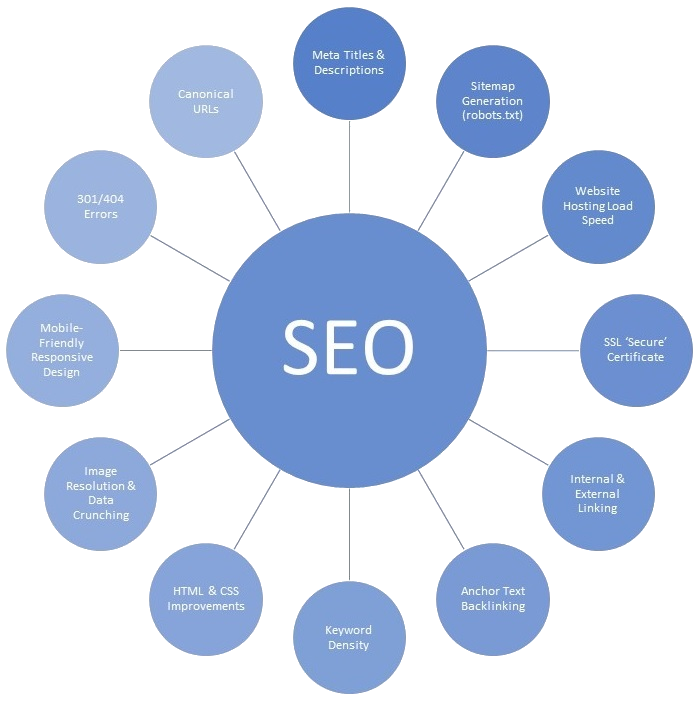 On-site Optimisation
Rapid Australian-based hosting, SSL "Secure" certification, HTML and CSS data crunching improvements, meta-title and meta-description setup, HTML & CSS load-speed improvements (code-bloat reduction), keyword density and content creation, internal link-building.
Off-site Optimisation
Whitehat back-linking (link-building) from high domain authority sites, directory sites, anchor-text of targeted keywords article submissions, video link-building, social media link-building.
No Fixed-Term Contracts
We understand the need for flexibility and accountability. Accordingly, we are happy to work month-by-month. We are confident that our highly-refined patient targeting systems and intellectual property will deliver and if it isn't working (for whatever reason) we respect your right to discontinue.
Let's Get Started
Ready to invest in your marketing and start seeing more patients?