Digital Marketing
LinkedIn Ads Marketing
LinkedIn advertising is a powerful way to target specific people with specific job titles, education achievements, even target people working at specific companies!
LinkedIn has 690 million professionals around the world with an active account. It is worth considering as a part of your marketing mix.
What are LinkedIn Ads?
LinkedIn Ads is a B2B advertising juggernaut, giving you an edge and a chance to connect with audience members who may be more inclined to keep scrolling past when they're scrolling through their Facebook feeds and see your ad, but who are happy to engage when they're in a business mindset.
LinkedIn Ads works on a bidding system like other ad platforms, and lets you show an ad to the audience of your choice. You can target specific audiences, and control your budget. This is all similar to what we've seen on other platforms.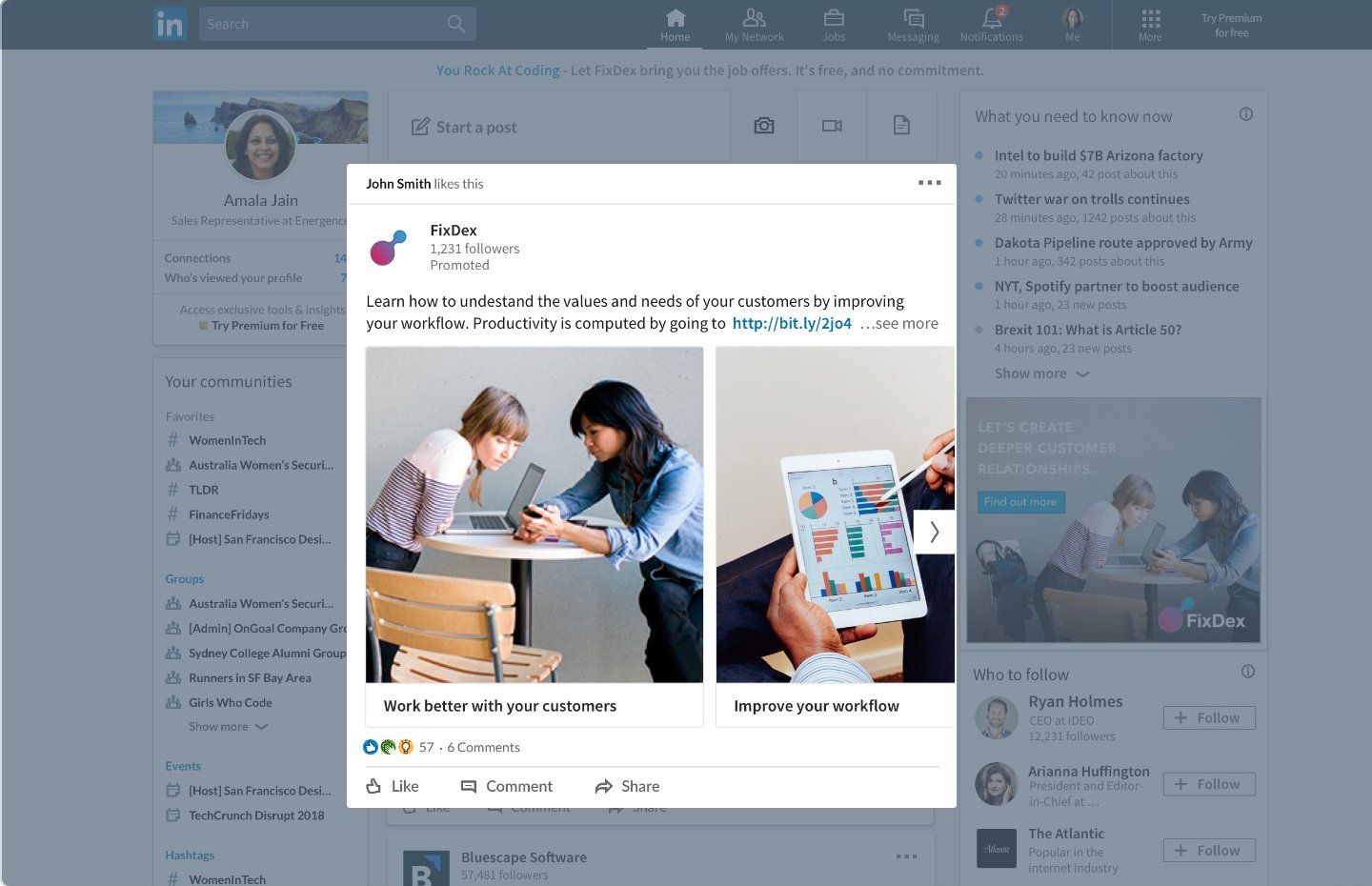 LinkedIn Ads
Target high-probability potential clients based on education, place of employment, plus other targetted information.
LinkedIn Insights Deployment
Measure the behaviour of those who click a LinkedIn Ad and whether they convert on your website.
LinkedIn Company Page Creation
Creation of professional comapny page representing your business.
Creative Design
Creation of branded advert creative for LinkedIn Ads.
Campaign Management
On-going management of the campaign and community commentary management.
Reporting
Digital reporting showing conversion trends and key data insights.
No Fixed-Term Contracts
We understand the need for flexibility and accountability. Accordingly, we are happy to work month-by-month. We are confident that our highly-refined patient targeting systems and intellectual property will deliver and if it isn't working (for whatever reason) we respect your right to discontinue.
Let's Get Started
Ready to invest in your marketing and start seeing more patients?