Digital Marketing
Google Ads Marketing
We are a Google Partner agency and have significant expertise across the entire Google Marketing Suite.
Google Ads are the gold standard of marketing for any doctor or medical organisation. You can be guaranteed a #1 position over night and can see your ads appearing for the precise searches you wish to be #1 for.

How Google Ads Work
This short video from Google neatly explains how Google Ads works and why it's a highly measurable advertising system for local-area business such as doctors.
Relevance to Medical Industry
95% of Australians use Google, thereby making the other search engines (Bing, Yahoo, etc) essentially obsolete.
It's no secret that patients routinely turn to Google to self-diagnose and increasingly, self-select a specialist – especially for elective procedures. According to Roy Morgan Research, in 2011, 13.2% of patients in Australia had looked up medical information online prior to visiting the GP and in 2015 that figure had grown to 17.7%. It is estimated that in 2018 this figure had grown to 34%!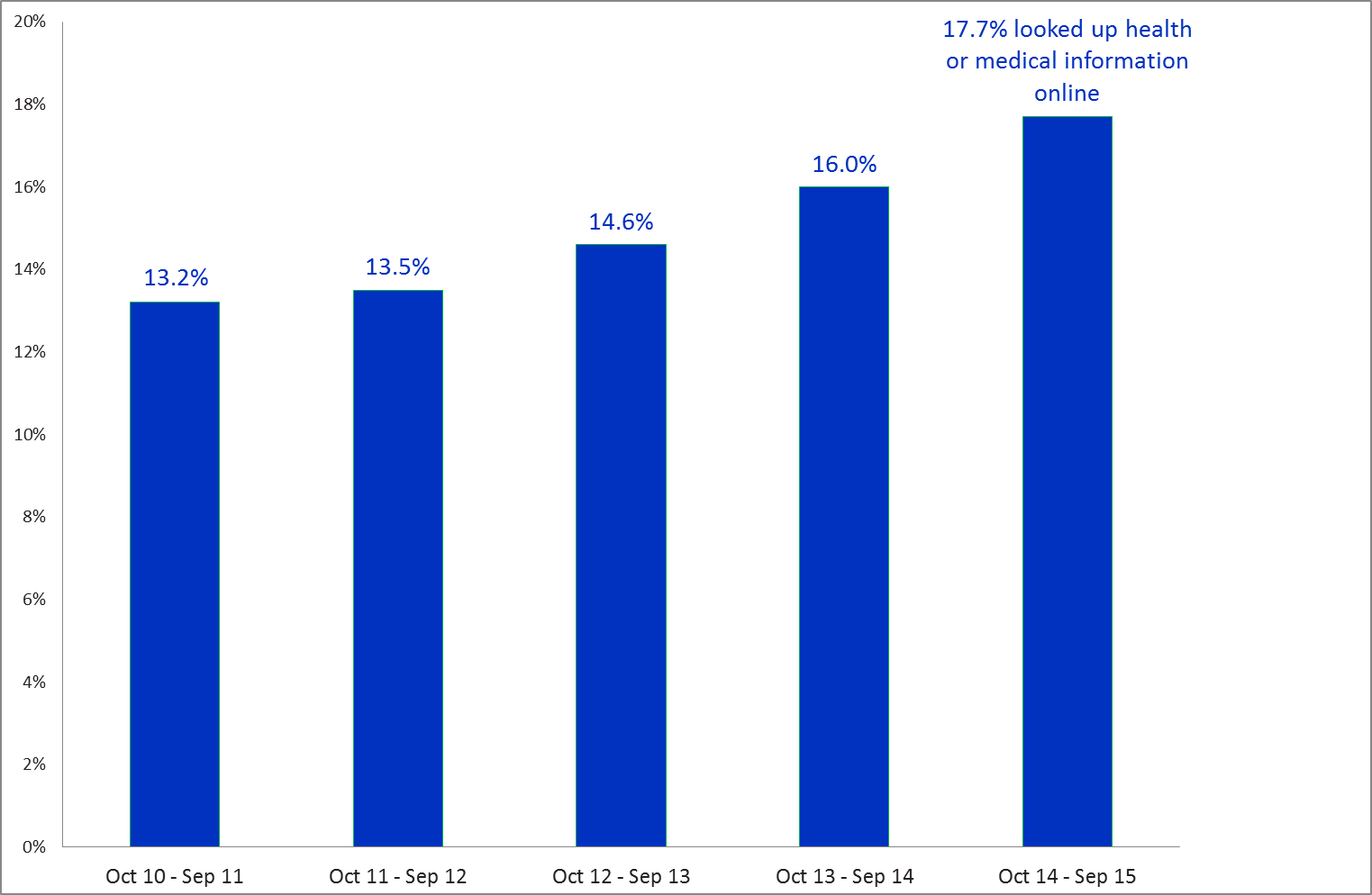 Google Ads provide an unprecedented level of targeted advertising opportunity for doctors and related healthcare organisations. We can target the exact suburbs we want to show ads in, as well as the keywords we want to trigger our ads (eg: "orthopaedic surgeon sydney", "gastroenterologist melbourne", etc) and we can deploy conversion tracking software on your website so we can see how many 'clicks' lead to a phone call or sale, so we can provide an advertising investment ROI.
Google Ads allow you to jump to position #1 in the search screen over-night, which can be attractive for those not wanting to invest large amounts of money in SEO. It's also technically impossible to make your website rank #1 for multiple search phrases across multiple relevant geographical markets, thus meaning Google Ads become necessary. And of course, Google has designed it that way for a reason!
Google Ads
Target local patients directly that are looking for what you offer.
Google Analytics
Measure the behaviour of those who visit your website from all sources of traffic.
Google Tag Manager
Mark-up actionable events on your website for conversion measurement.
Google Data Studio
Digital reporting , meaningful reporting on ROI and conversion trends.
Google Search Console
Analyse the organic search behaviour of users for SEO improvements.
Google My Business (Maps)
Create location listings in Google search and maps so your business is visible.
No Fixed-Term Contracts
We understand the need for flexibility and accountability. Accordingly, we are happy to work month-by-month. We are confident that our highly-refined patient targeting systems and intellectual property will deliver and if it isn't working (for whatever reason) we respect your right to discontinue.
Let's Get Started
Ready to invest in your marketing and start seeing more patients?