Digital Marketing
Data & Conversion Reporting
The most crucial, yet often most under-delivered element of digital marketing for clients is understandable reporting that gives them insight into how their investment is performing!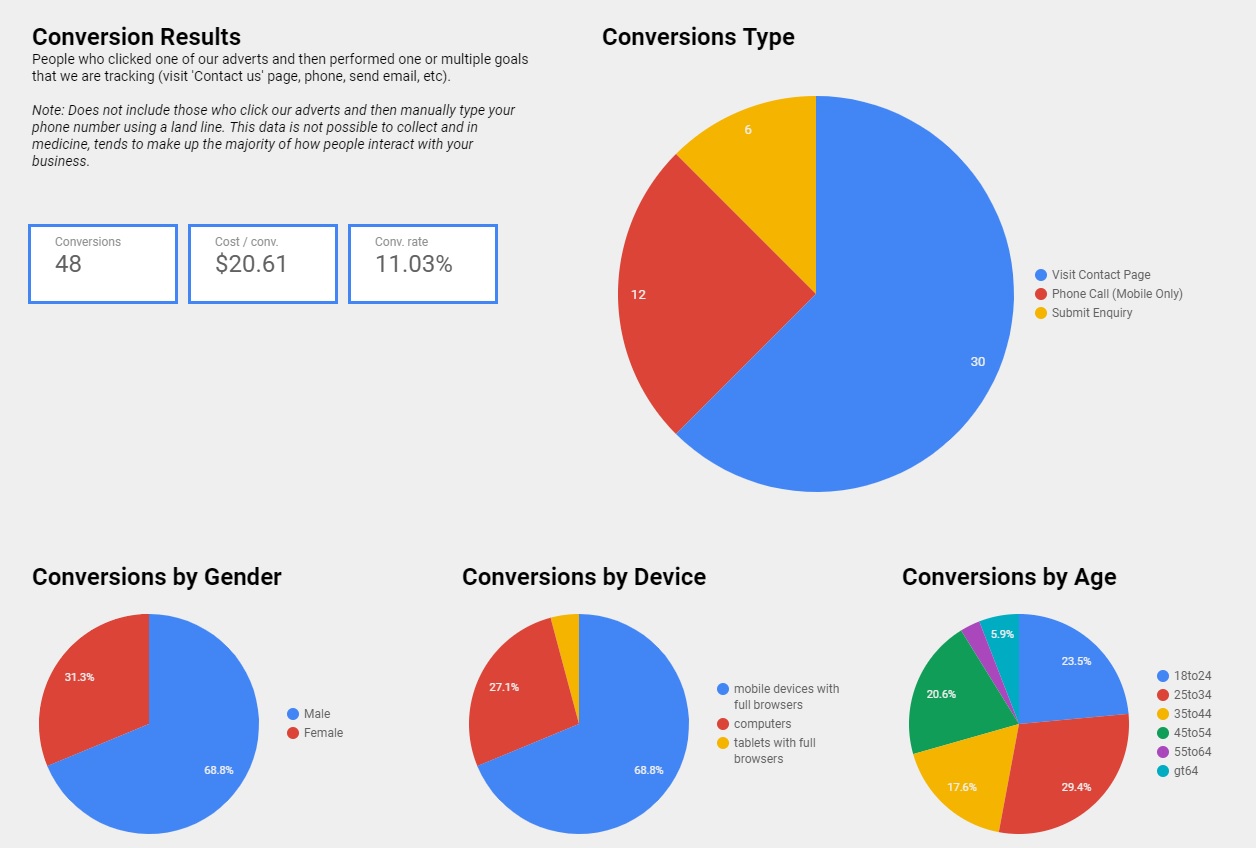 Custom Digital Dashboard
We 'tag' your website with code so we can measure everything!
We develop a custom dashboard for each client that tracks monthly costs, location of clicks, clicks and CTR, (ie: the basics), but we also tracks the most important thing – the conversions generated from digital advertising (phone calls, emails, submit enquiries, etc) so you can work out the cost-per-conversion (CPA) and potentially your ROI.
Google Data Studio Report
Say goodbye to paper reporting! We develop automated digital reporting linking to whichever digital marketing service you've engaged us to perform so that you can get real-time reporting of how your digital marketing campaigns are performing.
Google Analytics, Google Tag Manager & Facebook Pixel
If you're not using Google Analytics and the Facebook Pixel to measure how many conversions (phone calls, emails, enquiries, booking, etc) you receive from each marketing platform advertising, then you simply aren't doing it right. Both platforms require conversion-feedback to guide their targeting algorythms.
Let's Get Started
Ready to invest in your marketing and start seeing more patients?