Portfolio
Our SEO Results
A lot of digital marketing companies claim to be the best at SEO. How can you benchmark them? What better test than to compare how we perform vs. our competition across all major search phrases related to our own industry? If you want no-nonsense SEO results, get in touch.
Medsolve vs. Our Competition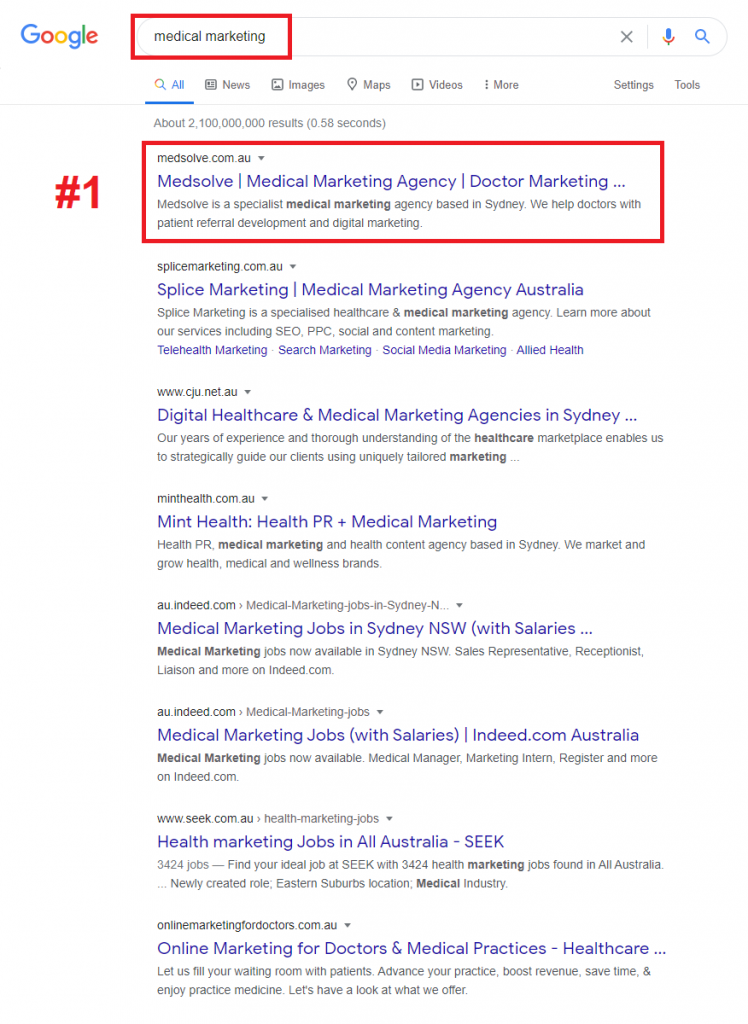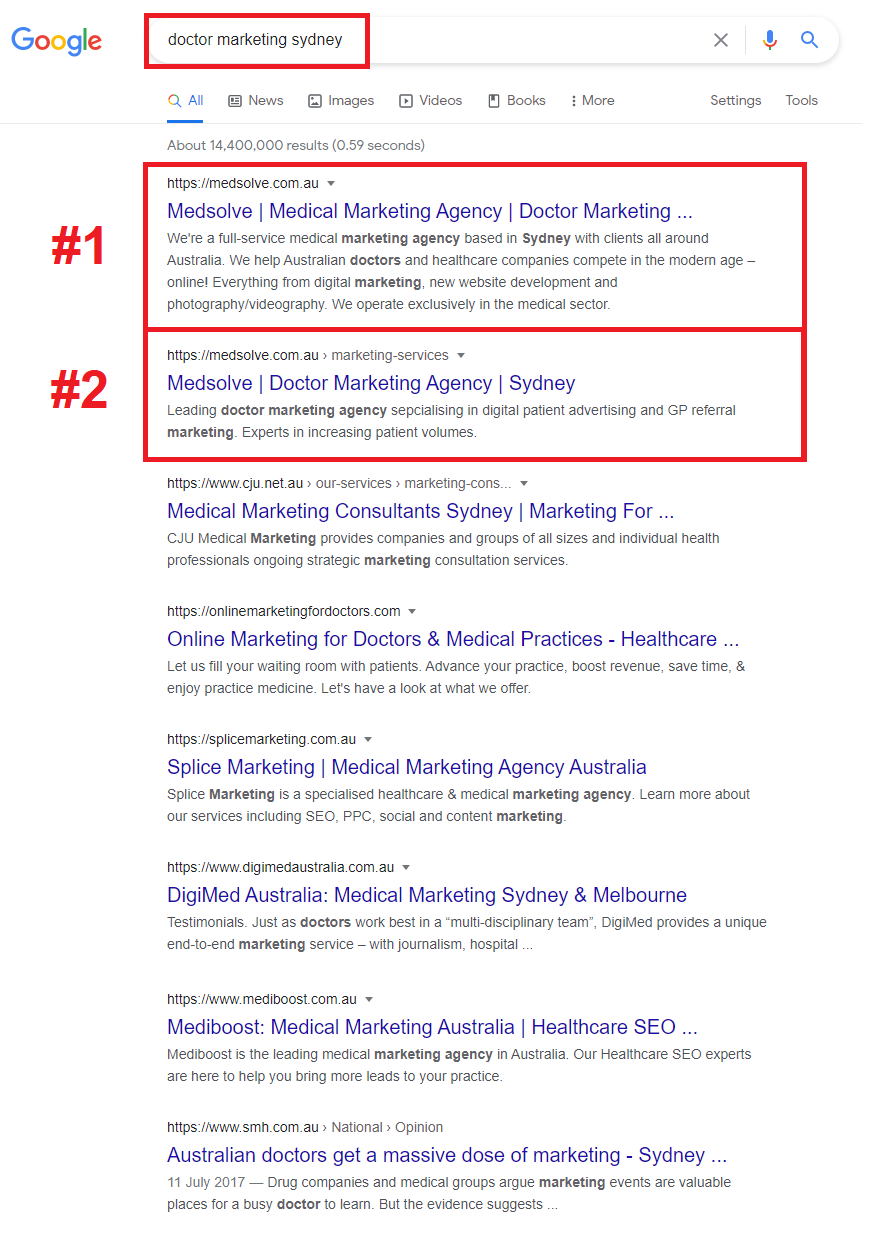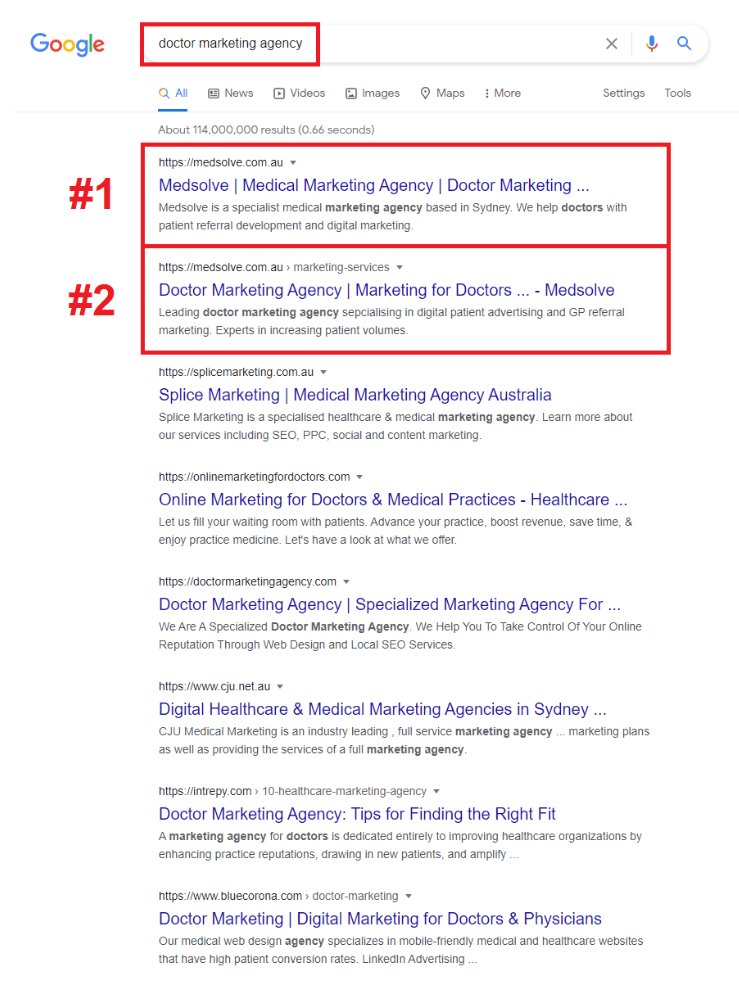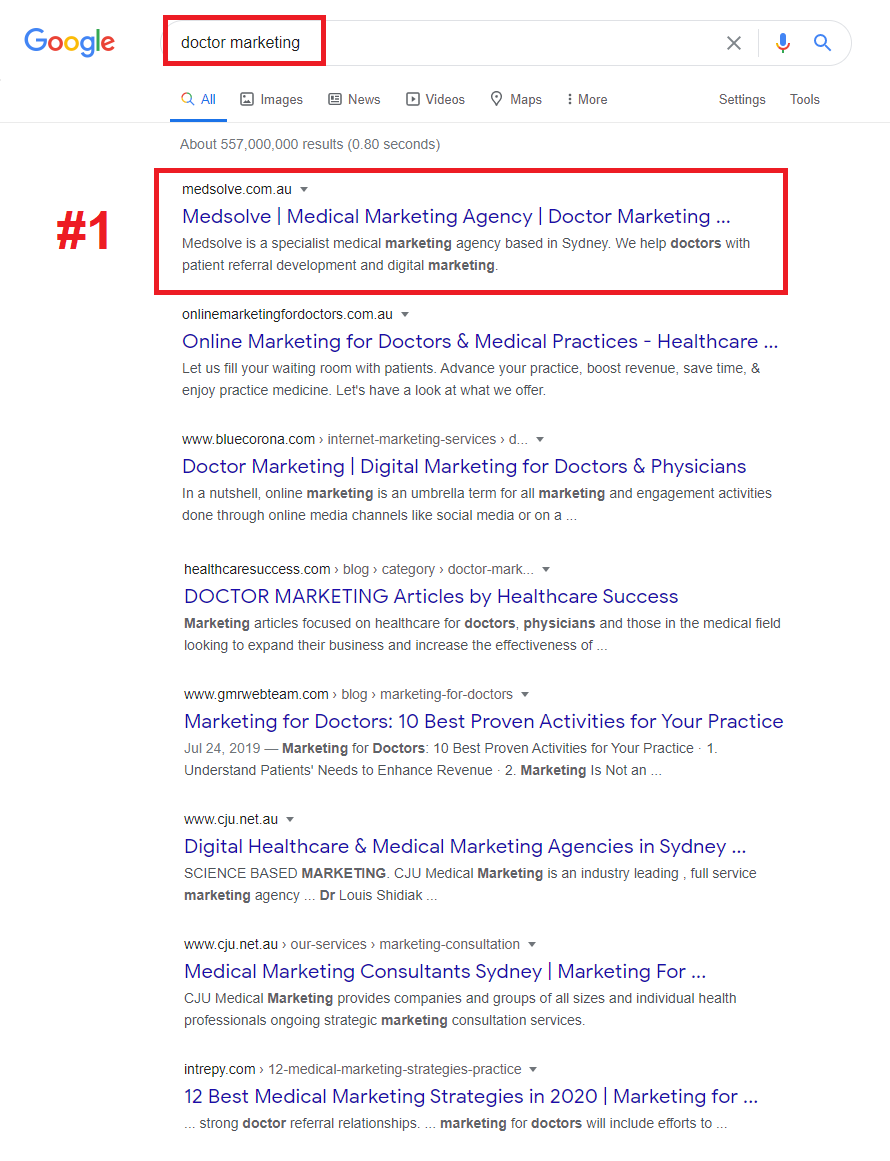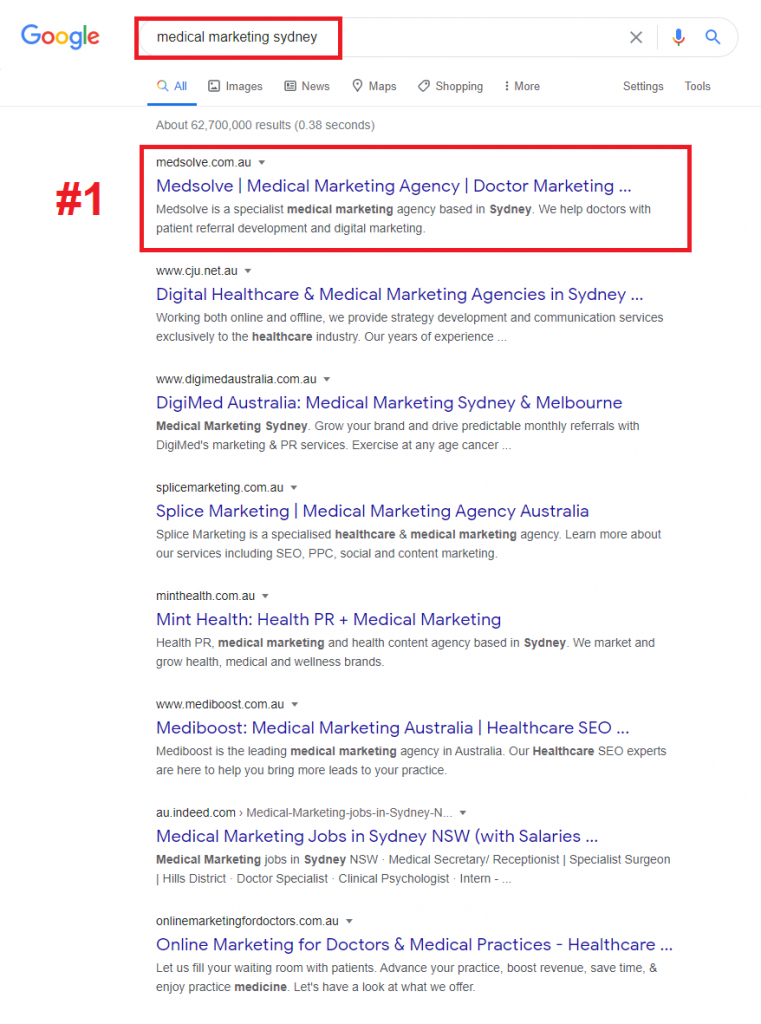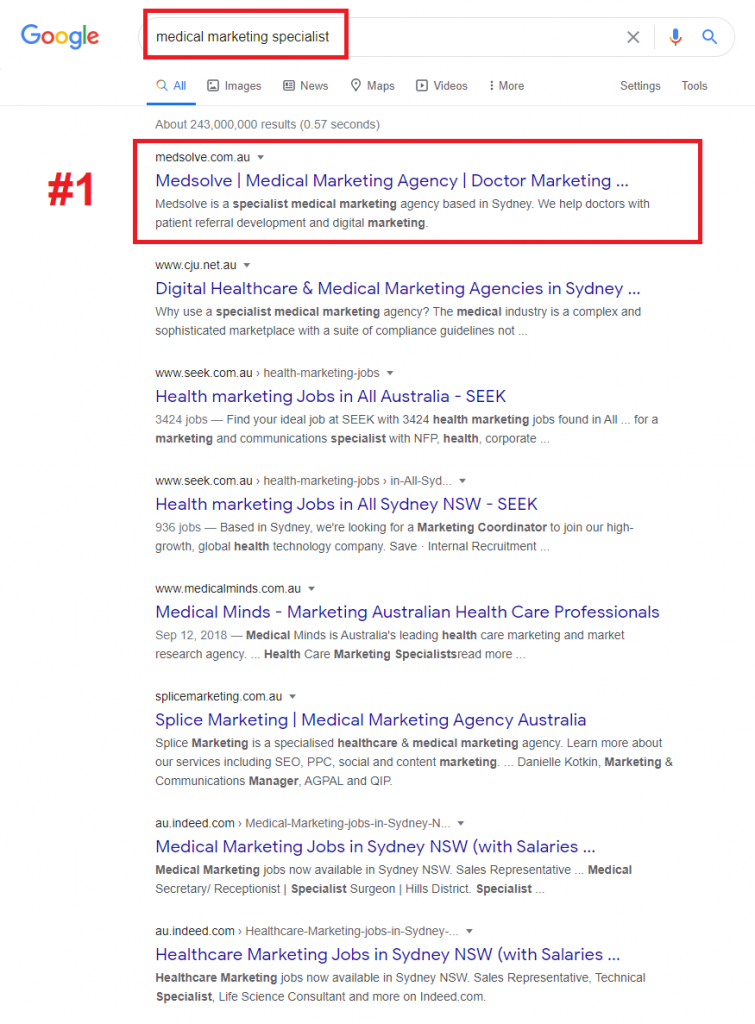 Let's Get Started
Ready to invest in your marketing and start seeing more patients?